Description :
This is our 1 Hct land in the town of Kalinovka (Kiev region ). with only 32 Km from the center of Kiev, we have access to over 200 sawmills within the region of 100kms . We have 7 buildings (hangers/ sheds/offices) with a total covered area of 2700m2.
we are bringing 30% of our wood here as we are only making kiln drying here , effective 1/06/2018 all AST operations will be moved to our new facility in Rudniya - Brovary.
We have TERMOLEGNO 340m3 chambers with Italian technology and Italian boiler for drying our wood.
On 15/04/2018 we successfully installed our additional boiler of 1.5 MW made locally in Ukraine , now the two boilers are interconnected making us ready to add new chambers for larger capacity of drying.
We have started errecting 2 new chmabers from Mühlböck Austria with total capacity of 260m3 , this will increasing our total drying capacity to over 600m3 in 5 chmabers by the end of 2018
here we inspect, sort, treat, pack , brand and load every single bundle we sell to our customers.
Time line and progress :
06/06/2016 - registration of the land in Kiev notary office :
27/06/2016 making the final payment and loading Kilns from TERMOLEGNO-Italy
25/10/2016 first fire up of boiler and installation by Termolegno Italy :
28/10/2016- first containers loaded from Kalinovka sawmill , material is 65*65*4m AST sold to Jebel Ali customer :
26/10/2016 -Moving of the Kiev office to Kalinovka :
Winter of 2016/2017 , our kilns are fully operational ..... drying, sorting and staking photos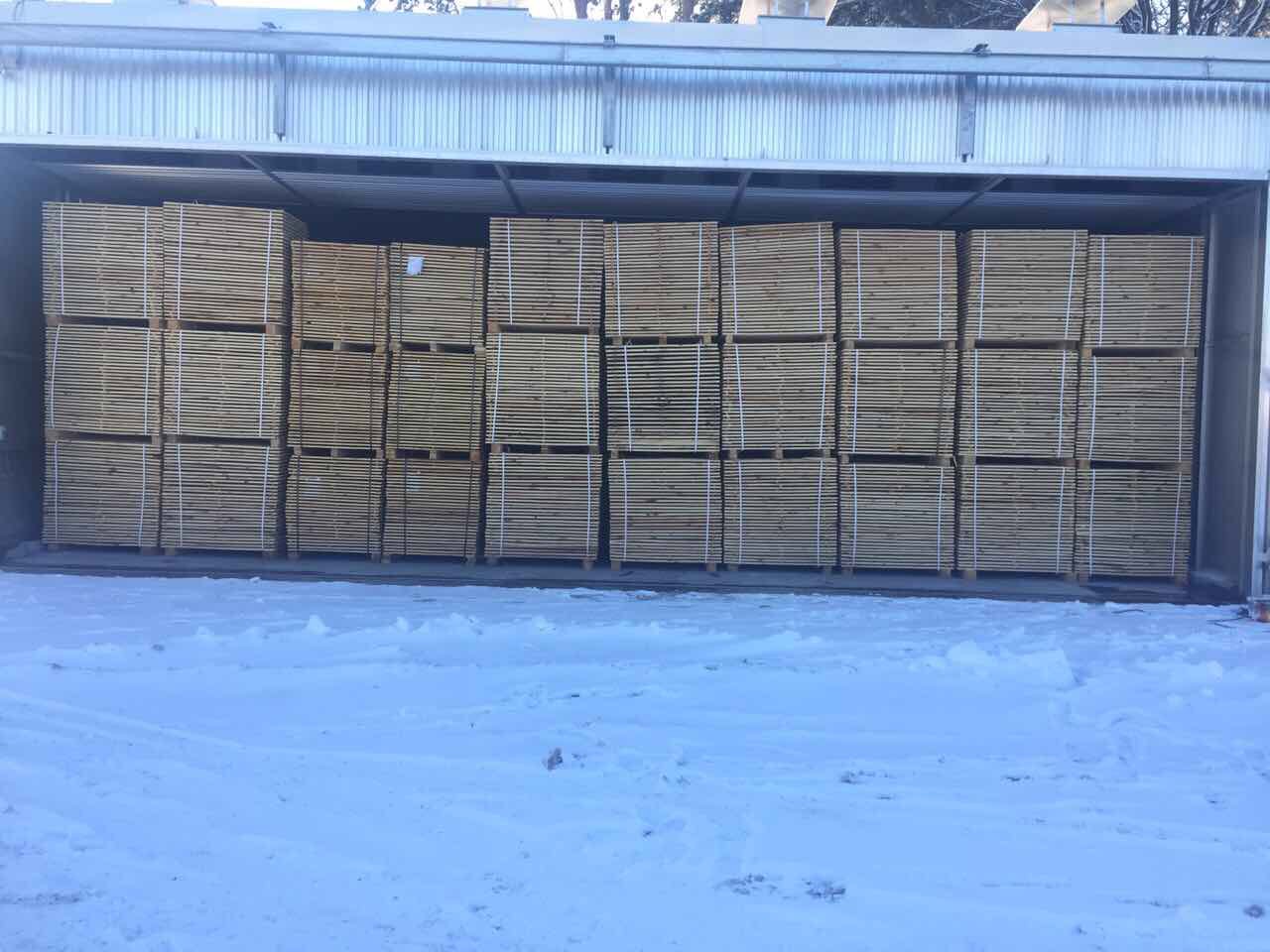 Work started on the new 1300m2 sheds to increase our total covered area to 7400m3 , work concluded 17/03/2017:
01/01/2018- New AST tanks have been ordered , our first of 5 new automatic anti-stain treatment tanks is delivered and goes into operation. we will receive 1 new tank every month starting January and will have all 5 operating by the end of June 2017.
Each treatment plant will have the capacity to treat 1 container everyday , bringing our capacity to 5 containers treatment everyday .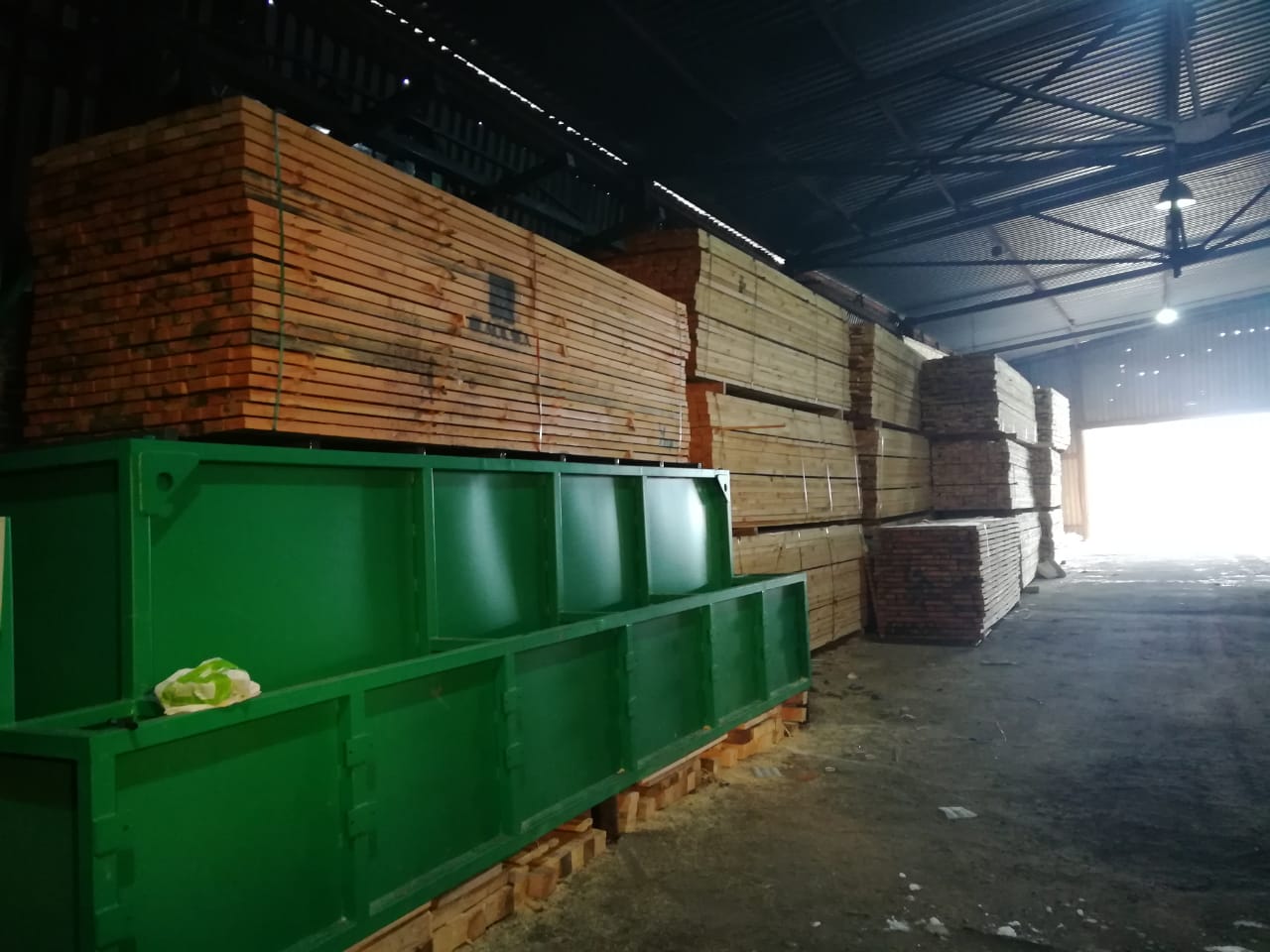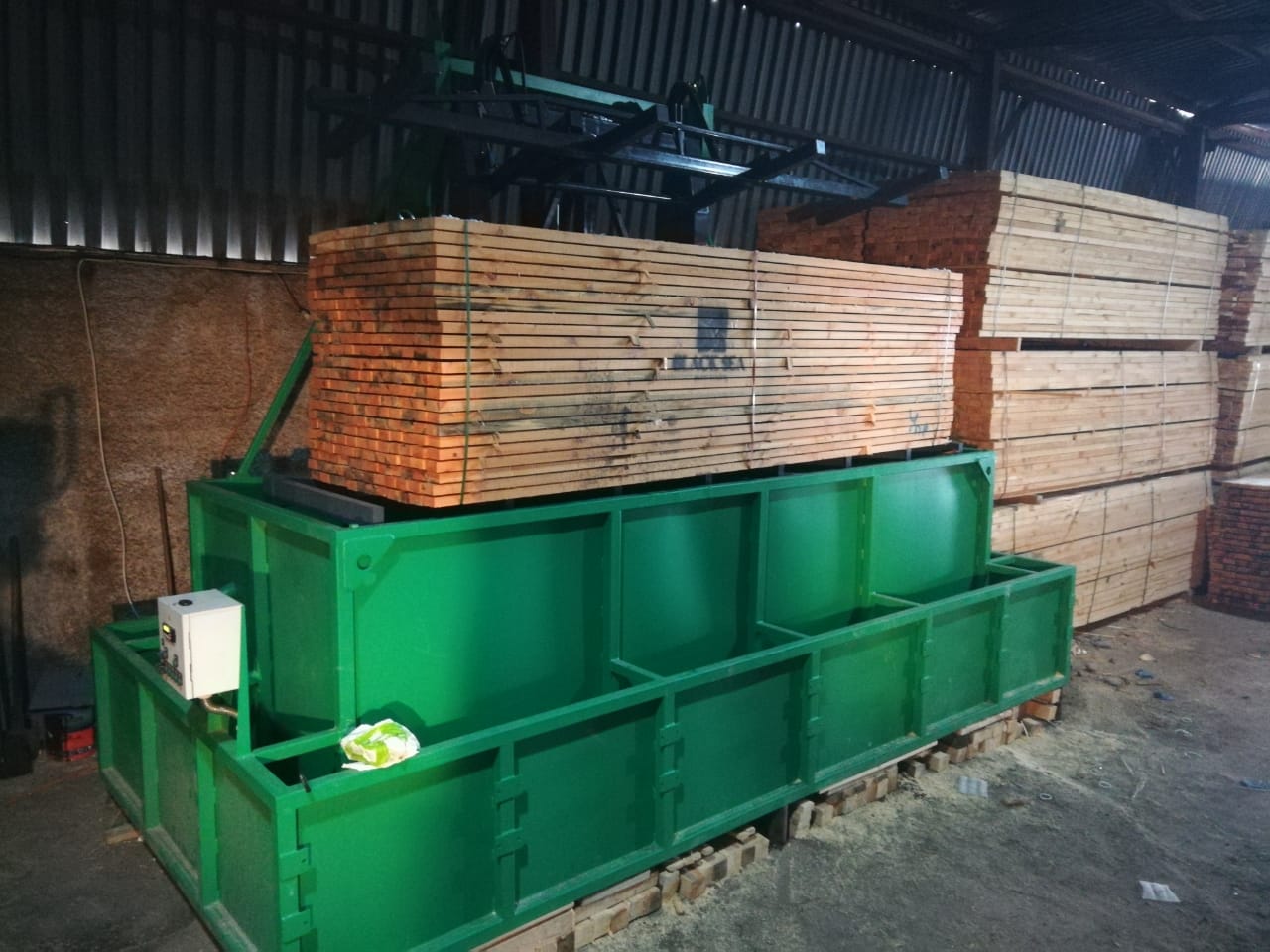 05/04/2018 : purchase of new desticker and stacking line (DIMTAR).
We purchased a new Vaccum desticking & sacking line for our KD facility in Kalinovka, the line will be transported from Netherlands and will be build up in late MAy 2018. This line which was custom made for our needs will enable us to des-stick our bundles after drying, better sort our wood and stack our beams and boards in a safe enviroment and using the minimal number of employees. We plan to have the lane operational starting 01/06/2018
Write here…
Mühlböck- extra 2 chmabers
2 new Dryers from Mühlböck are being erected starting 01/10/2018 and will be completed by the end of 2018, this will bring our total drying capacity to +600m3 for next year 2019
Write here…
02/05/2019 the contraction of the 2 new chambers was completed and commissioning was done , we reached 600m3 of drying capacity per charge with 5 chambers
Cross Cut Machine by PRINZ
we developed an automatic cross cut machine by PRINZ , to minimize the tolerances of end cutting and we have also developed the new system of end painting …..RED for AST material and GREEN for KD